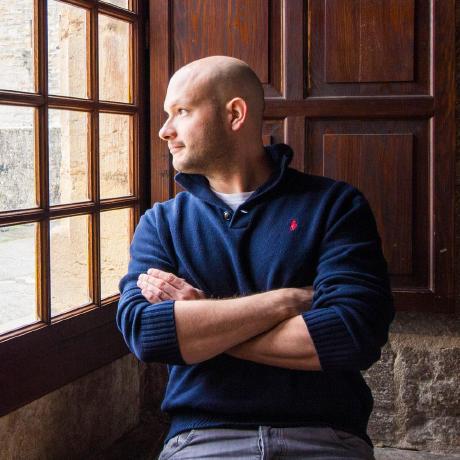 Currently @Swisscom🚀 making frameworks and tools for Data, Analytics & AI. Ex-postdoctoral researcher on the Scala 3 compiler at LAMP/École Polytechnique Fédérale de Lausanne led by Martin Odersky. PhD from the Department of Informatics and Telecommunications/University of Athens, under the supervision of Yannis Smaragdakis on making streaming libraries extensible and performant.
Software engineer and computer science addict; researcher at heart, excited about extensibility of software, code generation and performance. I like to hack mainly with Scala, Java, C#, F# and OCaml.
Ping me at biboudis att gmail dott com or LinkedIn.
Committees
ARRAY 2021 (PC)
GPCE 2021, 2018 (PC)
SPLASH 2019 (web/publicity co-chair)
ML Workshop 2019 (PC)
OOPSLA 2019 (External Reviewer)
Functional Stream Libraries and Fusion: What's Next? (Co-organiser of Shonan Meeting)
REBLS 2017, 2018, 2019 (PC)
SCALA 2017 (PC), 2016 (co-chair)
ECOOP 2016 Artifact Evaluation Committee
Research Areas
Programming Languages:
Computer Vision:
Wireless Sensor Networks:
Teaching
TA/Lecturer, Foundations of Software (2017, 2018) by Professor M. Odersky
TA/Lab, K04-Introduction to Programming (2011) by Professor P. Stamatopoulos
TA, K10-Object Oriented Programming (2011, 2012) by Professor I. Karali
TA, K22-Operating Systems (2010, 2011, 2012) by Professor S. Hadjiefthymiades
TA, TP06-Compilers (2012) by Professor Y. Smaragdakis